schedule of regular courses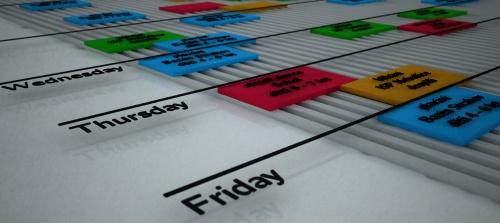 news
Kindergarten week trips
---
gymnastics for young athletes
Do you have at home a small prospective athlete who practise several times per week and there is no extra time for another sports activities during working days.
Bring him/her to our regular weekend gymnastic lesson at the Dlabačov hall. We practice every Sunday from 10:00 to 12:30 or after lunch 13-15h. We also offer individual lessons on Saturday between 13-16h.
Kids learn a lot of new exercises in the lesson, also will practice all the gymnastics equipment, strengthen the core of the body and develop new movement skills.
Great complementary activity for regular sports training!
---
Swimming as a compensation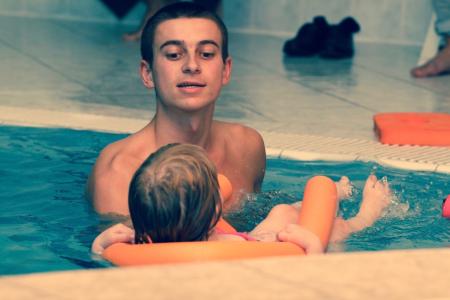 ---
Athletic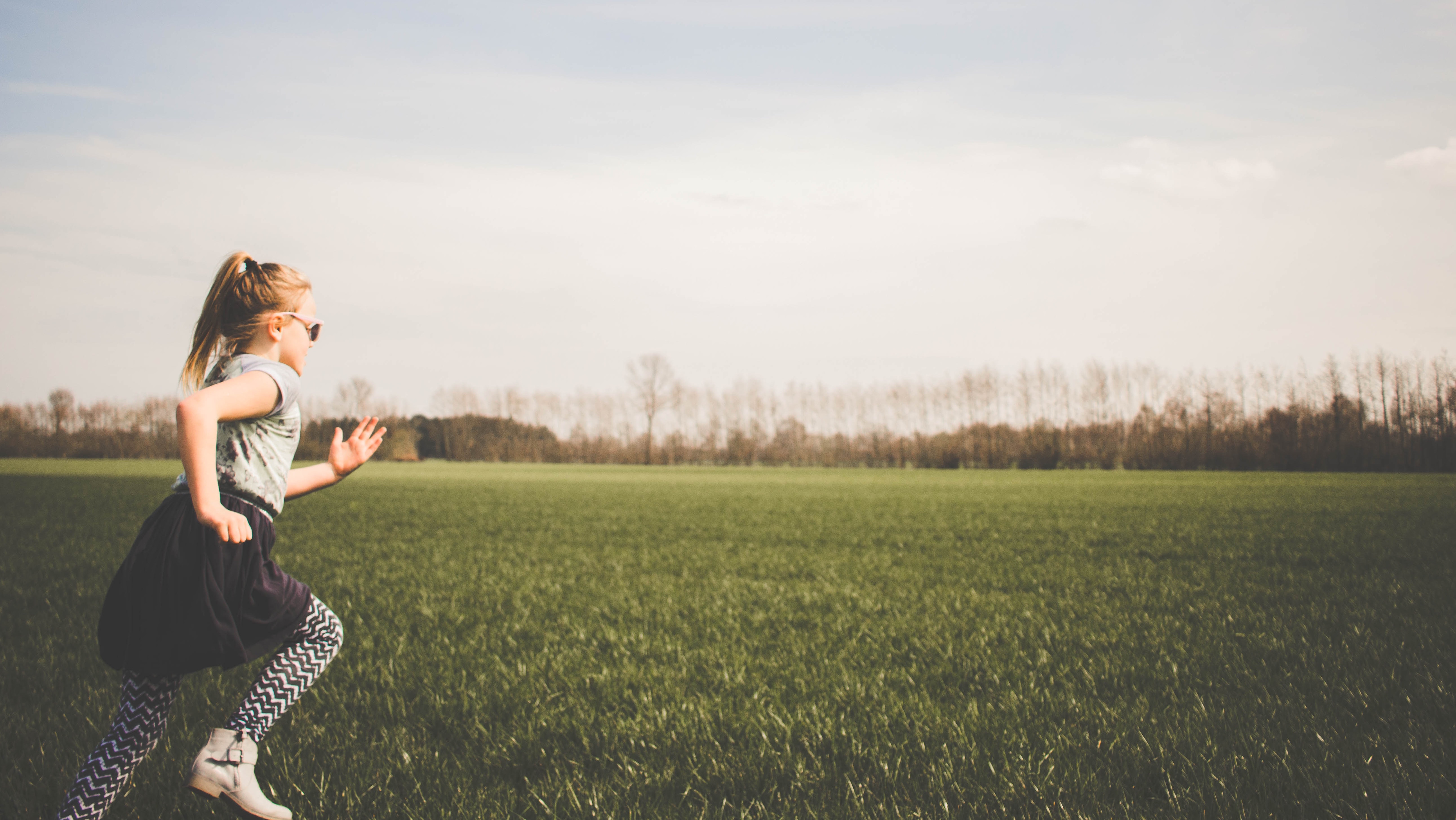 ---
Cooperation games
The contemporary world needs personalities who are able to work together to solve the coming problems. People who despite different views can agree and efficiently resolve the situation that presented itself before them. Let's give and children to get into various roles within the group and through play out, how it performs. The Group is faced with challenges - leads to the formation, each occupying its place and the individual in dealing with such a task has a chance to succeed himself.
---
WORKSHOP: Developmental kinesiology of preschool children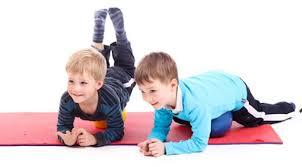 ---
FIRTS AID WORKSHOP
For adults and teenagers (aged over 15years), we have prepared a certified first aid and rescue toning workshop (which was also attended by all Sport Academy instructors ).
---
inline skating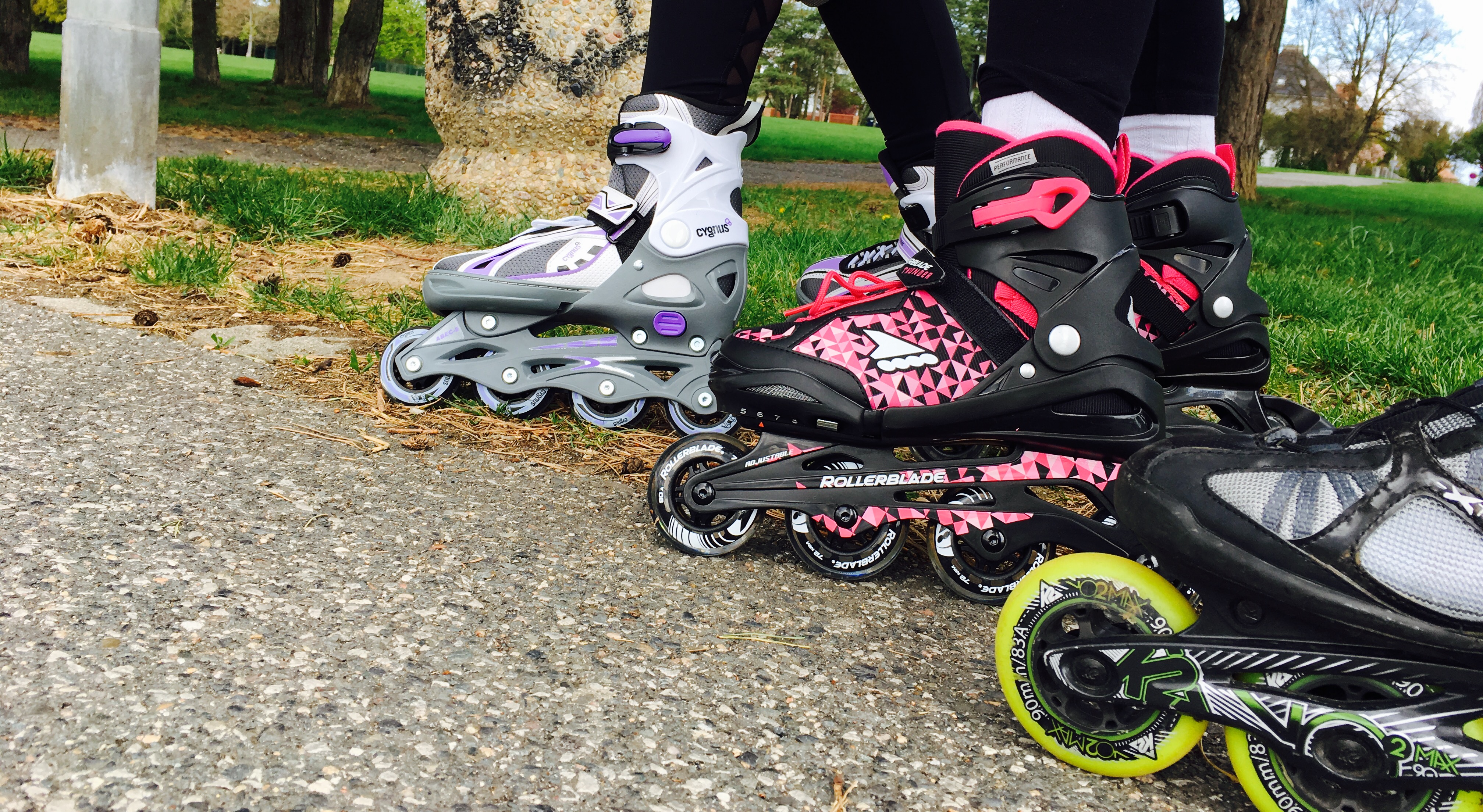 ---
Skiing for kids from November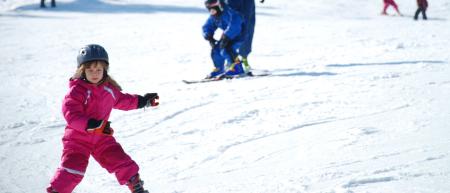 For the winter season we are prepare ski days at Monínec for young skiers over 5 years without parents.
We have prepared a minibus, which deliver us to the slopes.
---
SUMMER CAMP MONÍNEC

SUMMER CAMP MONÍNEC
We are happy to announce our summer camp for boys and girls 8 years old and older in Monínec, at the board of middle and south Bohemia.
The program of this summer camp is based on spending time in the nature, playing games, team games where cooperation is the key to success. Team work and using individual skills in order to achieve team goals is the biggest focus for this holiday camp.
event calendar
monday
tuesday
wednesday
thursday
friday
saturday
sunday
18
19

sport gymnastics: AUTUMN 2017
19.09. 14:56

swimming for adults AUTUMN 2017
19.09. 15:43

judo for kids
19.09. 16:10 - 19.09. 16:55



20

STREET DANCE
20.09. 16:00 - 20.09. 16:50



21

AUTUMN 2017: wall climbing for kids
21.09. 15:30 - 21.09. 16:30



22

New swimming courses with Eva Novotná
22.09. 15:00 - 22.09. 15:45



23

sunday gymnastics
23.09. 13:00 - 24.09. 12:30



24

EVENT: wall climbing for kids and parents
24.09. 16:30 - 24.09. 18:30

sunday gymnastics
23.09. 13:00 - 24.09. 12:30



25

swimming courses AUTUMN 2017
25.09. 18:00 - 25.09. 18:45



26
27

Adventure camp with sleep over
27.09. 18:00 - 28.09. 17:00



28

Adventure camp with sleep over
27.09. 18:00 - 28.09. 17:00



29
30
1
2
3
4
5

gymnastics for adults
05.10. 17:48



6
7
8
9
10
11
12
13
14
15
16
17
18
19
20
21
22
19.09.2017, Tuesday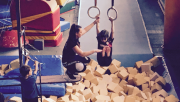 sport gymnastics: AUTUMN 2017
Sign up your kids over 5years of age to non-competitive courses of sports gymnastics, where we introduce children the gymnastic equipment and we prepare in a funny way children for life and general sports.
On weekdays, children usually practice once or twice a week. Regular lessons are held also on weekends where parents sign up their children for a single lessons (for each term separately). Gymnastic lessons are an excellent compensating and developing complement to other children's sports activities.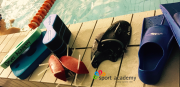 swimming for adults AUTUMN 2017
Sign up to swimming training for adults, if you are looking for a good group of friends, if you want to improve in technique or learn a new swimming style. In the group it's better :)
We help you analyze and improve the swim technique and introduce various swimming equipment.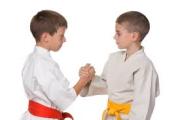 judo for kids
Judo course every Tuesday 15.30 - 16.20 from September 12 for the youngest children in SmartFox preschool is open also for children outside the SmartFox preschool. Children will especially play and learn the basics of judo and gymnastics, orientation in space, cooperate with other children and develop dexterity by playing games.

We lend a judo kimono size 110cm for free to all kids.
---
20.09.2017, Wednesday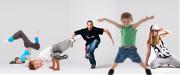 STREET DANCE
Street Dancing lessons for kids ove 5yrs in Bfresh preschool on Wednesdays 16.00-16.50.
Great fun, relax and expressing of kids in rhytm of MTV and YouTube :).
---
21.09.2017, Thursday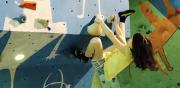 AUTUMN 2017: wall climbing for kids
On Thursdays, 3.30-4.30pm, we organize wall climbing course in Ruzyne - Ztracená street.
On Sundays parents climb with their kids and have a great fun together. We learn to climb safely, we boulder, play climbing games. Wall climbing equipment for kids is ready on the spot.
---
22.09.2017, Friday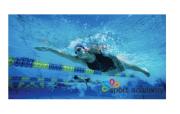 New swimming courses with Eva Novotná
We opened a new swimming courses for children from 4 years and evening sessions for adults led by Eva Novotná in the pool in hotel Pyramida (11 meters) and swimming pool Strahov (25m).


Hotel Pyramida, Friday from 14.15-15.00, 15.00-15.455-7yrs. (Capacity 7 children)


swimming pool Strahov Thursday 19-20, Friday 18-19 conditioning and improvement training for adults (capacity 6 adults).


Applications by email to ilovesport@sportacademy.cz
---
23.09.2017, Saturday

sunday gymnastics
23.09. 13:00 - 24.09. 12:30
Every Saturday and Sunday you can enjoy on a regular individual or group gymnastic lessons in the gym SK Hradčany. On Saturdays 13.30-16.00h and on Sundays 10.00-12.30, kids have a great work out and fun in the professional gymnastic hall while parents get some time to themselves. Two birds with one stone :).
---
24.09.2017, Sunday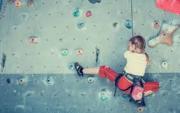 EVENT: wall climbing for kids and parents
Bouldering and climbing for children and their parents - sounds like a well-spent evening.
Sunday, September 17th, 16.30 - 18.00.
Two hours spent indoor wall climbing under the guidance of experienced instructors from Sport Academy for children ages 5 and older and their parents.
Since September, wall climbing take place regularly every Sunday afternoon. Sign up via sms or e-mail ilovesport@sportacademy.cz always untill previous Thursday to 18.00h.
---
25.09.2017, Monday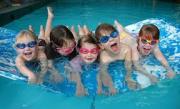 swimming courses AUTUMN 2017
Sign your kids into swimming lessons. Choose from the location, time, and age categories.
Now we celebrate 10th season of Sport Academy swimming courses in Prague's swimming pools, where we have taught nearly a generation of swimmers. Children have individual lessons or swim in groups in ratio 4kids with one instructor.
DO NOT FORGET: The price of an individual lesson is the same for one or two children.
Sport Academy provide swimming classes in english in Prague - choose a place, that fit you the best or at your home swimming pool.
---
27.09.2017, Wednesday

Adventure camp with sleep over
27.09. 18:00 - 28.09. 17:00
From Wednesday to Thursday, 27th/28th September we organize an Adventure camp for children from 6 years of age, which will take place in Prague 6.
We have a basecamp at Bfresh preschool, where we will eat, sleep and rest. We go to nature in parks Ladronka and Hvězda. We will swim at the Pyramida hotel, practise gymnastics at Dlabačov and climb on the wall in Ruzyně .
---
05.10.2017, Thursday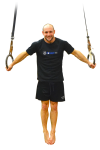 gymnastics for adults
Since Tuesday, September 6th, we open new dates of gymnastics for children ages 5-7yrs and 7-10yrs. We offer neew dates on Tuesdays or Thursdays from 16.15 to 17.15 and Thursdays from 18.40 to 19.40.