schedule of regular courses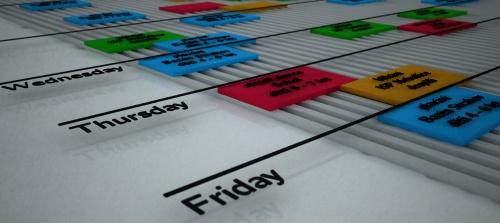 news
3RD TERM OF SEASON 2022/23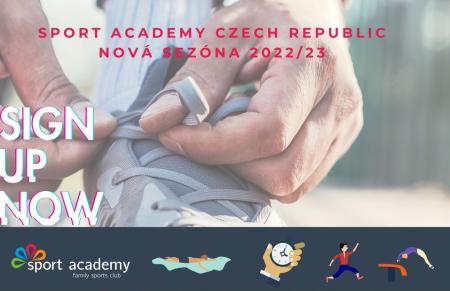 On Tuesday, April 11, 2023, the 16th season continues with its third trimester, which lasts until June 23.
Choose your sports course now and continue the activities you enjoy.
---
SUMMER: sports camps for kids in age 5 - 13 years
INDIANS SUMMER -summer camps full of movement, games and fun
We have prepared an active program full of exercise, traditional and non-traditional sports. The participants are the main heroes of the whole camp, they will become a part of nature and get acquainted with the champions of the animal kingdom.
We have prepared an active program to introduce to children the various sports disciplines, events and happenings around sports events with the participation of both active and former top athletes.
---
ONLINE workout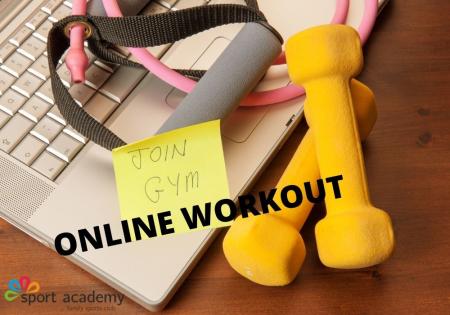 Regular fitness training for adults in an online environment on MS TEAMS.
The goal is to keep fit even in the home office environment. You will strengthen your body from your hair to your toenails.
---
Summer Camp Káraný 2023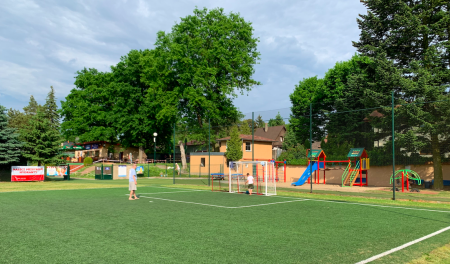 The sports camp in Káraný near Stará Boleslav takes place July 10 - 14, august 7. - 11. and augist 21 - 25 at the TJ JIREZA KÁRANÝ sports grounds for children aged 6-12.
---
Enjoy Benefit Plus programm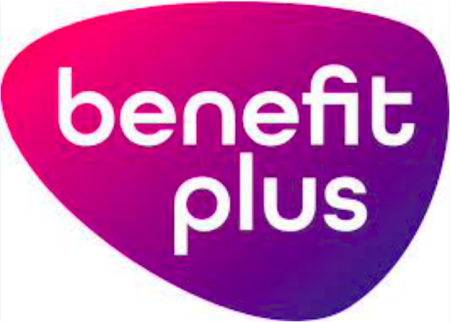 Use the benefits of the Benefit Plus program to pay for your sports activities at the Sport Academy.
---
SONR: swimming coaching LIVE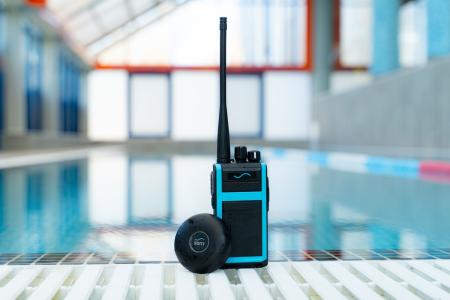 SONR is a revolutionary technology that allows LIVE communication of the coach with swimmers. Sport Academy is the exclusive distributor for the Czech Republic and we use SONR in regular training for adults and advanced children.
---
Kindergarten week trips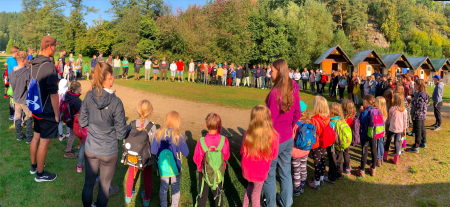 ---
Active city
Sport Academy is part of the Active City project, thanks to which you can get a contribution to the sports courses for children that we organize.
---
Garmin: learn more and enjoy 100% of your sports training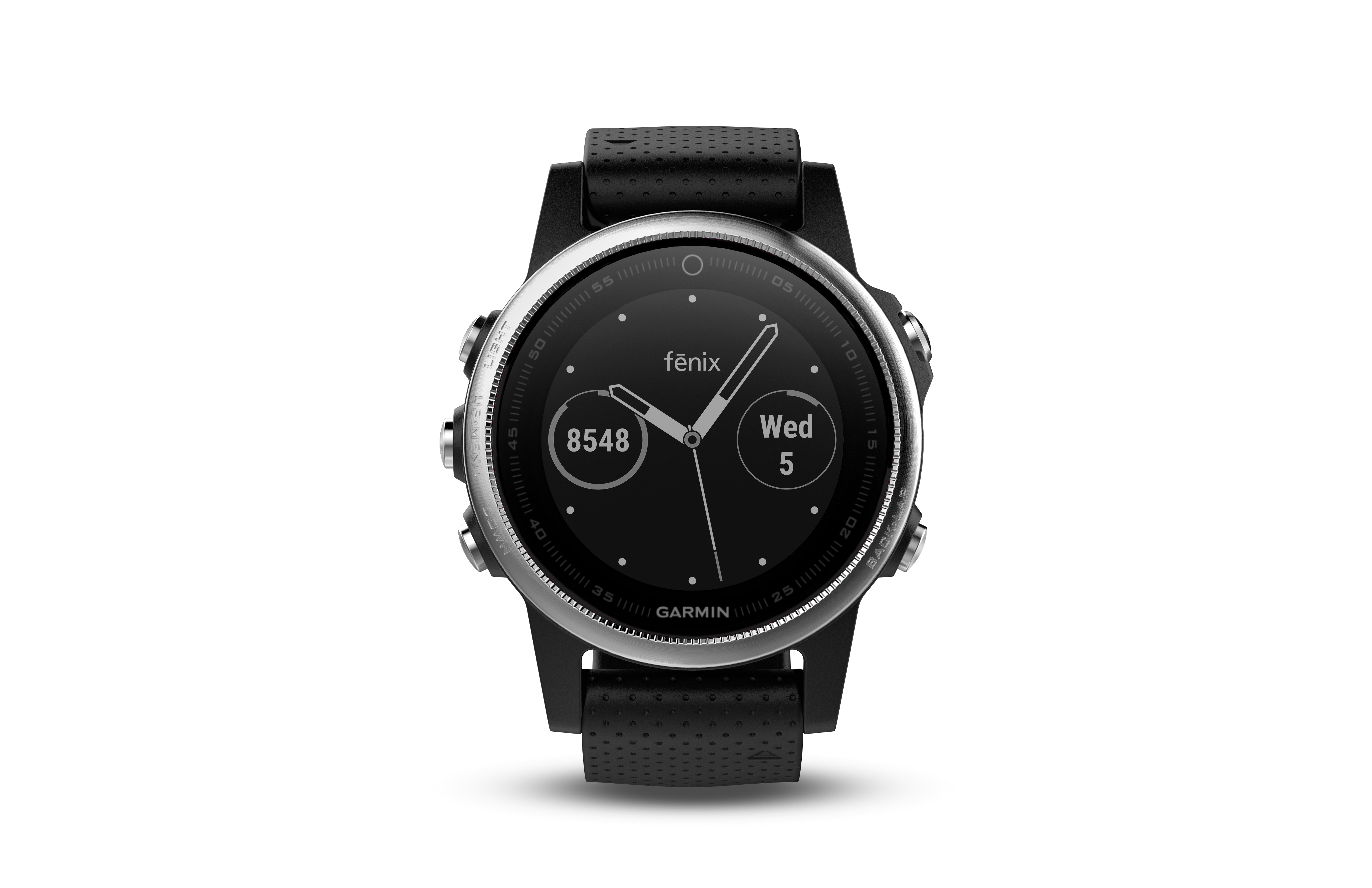 Sport Academy is a Garmin contracting partner and are happy to recommend a multi-sport watch designed for extreme and everyday sports. Our trainers use Garmin products in their lessons and in their personal lives, and from experience they can recommend the right product. Want to conveniently control all the features your Garmin has to offer?
Sport Academy offers its clients up to 15% discount on Garmin products.
---
Swimming as a compensation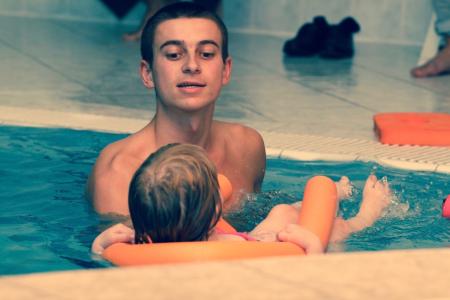 event calendar
monday
tuesday
wednesday
thursday
friday
saturday
sunday
29
30
31
1
2
3
4

Sunday gymnastics every weekend
04.06. 10:00 - 04.06. 12:30

EVENT: wall climbing for kids and parents
04.06. 16:00 - 04.06. 18:00



5
6
7
8
9
10
11
12
13
14
15
16
17

Swimming day for kids
17.06. 10:00 - 17.06. 12:00



18
19
20
21
22
23
24
25
26
27
28
29
30
1
2
04.06.2023, Sunday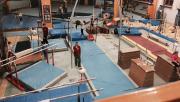 Sunday gymnastics every weekend
On September 5th, 2021, we open a new season of regular individual and group Sunday gymnastics lessons in the gym SK Hradčany- Dlabačov. On Saturdays 13:30 - 16:00 and on Sundays 10:00 - 12:30, kids have a great work out and fun in the professional gymnastic hall while parents get some time to themselves. Two birds with one stone :).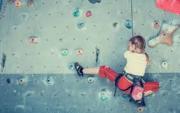 EVENT: wall climbing for kids and parents
Bouldering and climbing for children - sounds like a well-spent evening, from Sunday, September 5th, 17:00 - 18:00.
An hour spent indoor wall climbing under the guidance of experienced instructors from Sport Academy for children ages 5 and older s.
Since September, wall climbing take place regularly every Sunday afternoon. Sign up every time untill previous Thursday to 18.00h.
---
17.06.2023, Saturday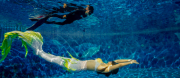 Swimming day for kids
Experience swimming for girls and boys from 8 years old on Saturday, April 22, 2023.
Children will enjoy 2 hours of water games under the guidance of Daniela Šlopková, former representative of the Czech Republic in synchronized swimming.
Morning and afternoon swimming focused on the development of swimming technique, synchro swimming and MERMAIDING - swimming in costumes with monofins.